Here's what should be on the curriculum
Do Teh Gaurdian, 17 de Setembro, 2016
Jeremy Corbyn's proposed schools to teach effective organisation can only be good for his party – and for the rest of us
'Whether you're speaking to the media or knocking on doors, the basics are the same. ' Photograph: Paul Ellis/AFP/Getty Images
Earlier this week, Jeremy Corbyn pledged to set up
Labour organising academies
aimed at teaching supporters new skills that will help transform their communities. The initiative is partly a result of the radical changes Labour has undergone since Corbyn's election a year ago, but it is also an attempt to rebut the widely held view that he is unelectable.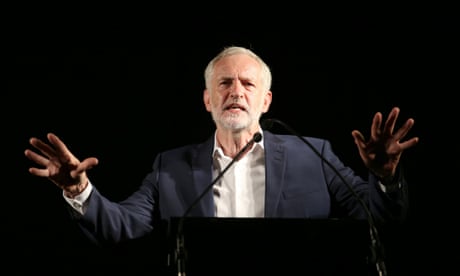 Jeremy Corbyn plans academies to train Labour activists
Read more
Agree or disagree with that, one inarguable fact is that the party has swollen its ranks hugely. So how can these new members be utilised? Trained properly, these members can have an impact well beyond the party's electoral chances, empowering communities and changing lives. But this will work only if the activist academy follows the correct principles to build effective campaigns.

1. Be inclusive
Whether we're talking policy training at Corbyn's academies or a local event about community policing, diversity is at the heart of all healthy civil society movements. In order to be relevant you have to make space for everyone. From experience, the most sustainable and effective movements are also those built on trust and friendship: a tedious meeting won't tempt me away from the latest
GBBO
episode on a cold and windy night. But a lively discussion, followed by a pint with close friends, might. That human element cannot be underestimated.

2. Keep your eyes on the prize
The biggest failings in civil society organisations stem from an inability to answer the most basic questions and articulate a clear end-goal. That requires some strategic analysis, which should also form part of any training. What does success look like? How does that success manifest itself? What actions are required to get there, by whom and when? Participation in discussions that shape a theory of change, and a good understanding of priorities, should be central to any activist academy.

3. Not everyone needs to do everything
One of the challenges that Corbyn has faced is to engage the groundswell of support in the most effective way. Phone banks may be busting at the seams, but there are other new members who could bring different skills. Activist academies should help supporters identify what their strengths and weaknesses are, what they want to do and where they can be most effective. It should include a skills audit and a streaming process that places activists in appropriate schools. Some people will be excellent candidates for disseminating learning across the wider movement; others will be experienced community activists who can lead on door-knocking; others will be better placed to project manage, organise events, fundraise or analyse data. Helping activists to thrive is key to sustained success.

4. Be open to new ideas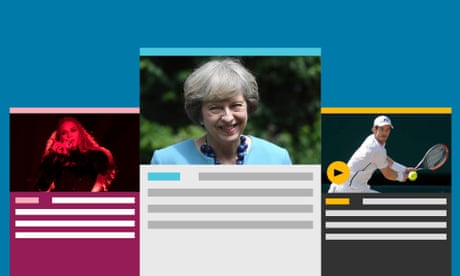 The stories you need to read, in one handy email
Read more
The world is changing, and activists need to keep up. There are of course many seasoned veterans from whom we can, and must, learn, but if you always do what you always did, you'll always get what you always got. And that stagnation is the antithesis of social change. You have to constantly and honestly assess and evaluate whether what you're doing is still the most effective way of reaching your end goal. Any campaign should incorporate opportunities for frank but kind conversations about successes and failures, and lessons that can be learnt. That also means helping activists build bridges across generations, and finding a way to balance micro and macro issues, especially in a broad church such as the
Labour
party.

5. Be authentic
This is genuinely important, but frankly I would have included it simply as an excuse for to remind everyone of David Cameron's
Aston Villa gaffe
. It's OK not to know everything about everything. And if you don't know the basics, leave well alone.

6. Communications
Whether you're speaking to the media or knocking on doors, the basics are the same. For Corbyn's Labour party, communication has been … challenging. Sometimes this has been for reasons beyond their control – in-built bias in the rightwing media for example. But the basics must be adhered to. Communication is as much about listening as speaking. Once you've listened, feedback and act. Let people know "we've heard you say x, and are now doing y". It takes time to build rapport on doorsteps, so don't rush. Be open and polite, succinct and relatable. Don't overcomplicate things: all people will remember are three key points, and even those will be best recalled if you can illustrate them with stories and concrete, relevant examples. And on doorsteps, cut your losses if you're clearly on a losing streak.
And then there's social media. No doubt Corbyn's team will go to great pains to educate supporters about sensitivities around social media, particularly when it comes to allegations of
bullying
and
antisemitism
. Regardless of their accuracy, these have been damaging and counter-productive. Those who genuinely support any cause should be cautious and disciplined in their communications. If in doubt, leave it out.

7. Deal with people's actual issues
Finally, it's so important that national campaigns and long-standing organisations tap into issues that affect people's lives. A good campaign is driven by those issues, rather than a desire to sell a particular party. For Labour, this is an opportunity to actually improve people's lives – ultimately, to look good you have to do good. The core aim of the activist academies should be to serve communities and improve people's lives, through empowering members and supporters. With a bit of luck, the indirect consequence will be an increase in votes. Because helping people learn how they can influence the world around them is core to any genuinely democratic system. If done right, this initiative is one that should be universally celebrated, regardless of our voting habits.