If Labour can't promote women in its own ranks, how can it protect their rights in the workplace?
Do The Guardian, 10 de Agosto, 2016
Workplace abuse … Professor Anita Hill accused a US supreme court nominee of sexual harassment in 1991. Photograph: Sipa Press/REX/Shutterstock

Sexual harassment at work. An awful thing that used to happen to foolish girls like me who did foolish jobs in the olden days. A kind of droit de seigneur existed even in the scuzziest giftshop. You moaned to the other girls, and they moaned back. Thank God I escaped to college to be sexually harassed by a cleverer kind of man. A man who kept a picture of his wife and his mistress on the desk. A libertine! Actually, he was a mediocre polytechnic lecturer.

Sexual harassment at work is getting worse. We need to stamp it out
Frances O'Grady and Laura Bates
Read more

Who could have guessed I would reach the giddy heights of a newspaper office, where "we don't name names, Suzanne. Just don't bend down near the photocopier."

I remember when the Anita Hill case was happening (in which Hill accused US supreme court nominee Clarence Thomas of harassment). I was called into a meeting by the revered editor (of another newspaper). "Sexual harassment," he said. "Dreadful business in America. Glad it doesn't happen here." So that was that.

Now, I see my daughters and their friends going through it, and most of them are fairly combative, but some are not. They never quite know if it's their own fault; they are full of fear where there should be fire. (A colleague of mine once tipped hot candlewax over a customer in the restaurant we worked in. It made my night.)

But this is hardly a workable strategy. In insecure working conditions, everyone is scared of making a fuss – but women are scared of their own co-workers, as well as their bosses.

I read this week's TUC survey about harassment in the workplace, which polled 1,553 women and found 52% of them had been sexually harrassed at work. This is not anecdotal; it has happened to half of all women. Among women and girls aged 16-24, the proportion reporting sexual harassment rose to 63%. It includes jokes, banter, being touched and being threatened: all the things that men do to women because they can. It is about power.

Who wants to make a fuss? In a world of zero-hours contracts, you cannot ask the union for support. Sexual harassment in the workplace may be dismissed as trivial. But it is significant not only because it undermines women, but also because it shows how we are going backwards. Low-paid workers have few rights – and who is there to defend them? We may have a female prime minister, but you wouldn't know it, as the great men of the left scream, warrior-like, to each other about betrayals. Yet the most important betrayal is becoming more and more clear. If a party founded for the workers (the clue is in the name: "Labour") cannot promote women in its own workplace, then how can it look after the lowest-paid and most harassed workers of all?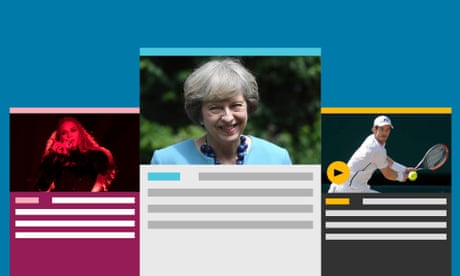 The stories you need to read, in one handy email

Read more

Sure, I know there is the great new social movement of Momentum, but look at Labour's jobs for the boys. All the new city mayors will, amazingly, be blokes! I am sure there is nothing wrong with Andy Burnham, Siôn Simon, Marvin Rees and Steve Rotheram. I am sure no women were up to it. There never are. I merely note that Ukip is more likely to have a female leader before the Labour party.

Of course, the increase in sexual harassment is not the fault of the dregs of the left. But are we not concerned that women cannot be what they cannot see in public life? In politics, in film, girls need to see that they have possibilities. Power. Westminster is a hostile workplace. We know that. To create an extra-parliamentary social movement, one would assume this was one place where women could be valued equally. I don't expect Corbyn's crew to do this. They are a type. They pay lip-service to feminism, but they never create the conditions for it to thrive. It's just not an organising principle for them.
Advertisement

This does not mean that young, bright women are not attracted by the idea of doing things differently. But where are they going to find their place in this party that seeks not exactly winning, not exactly government, but some greater, unfathomable goal?

Good activists have already touched every feminist base. Who needs actual women? They believe in equality, they are beyond gender, they can't possibly be misogynists because they are not rightwing. The absence of women is probably something to do with neoliberalism. Or Mercury in retrograde. Who knows?

The dynamics of power, the recognition and promotion of men by other men, remain invisible to those who enact them. Empowerment is one part of this. Disempowerment is another. That is what sexual harassment is. That is why it is serious. That is why I look to the left and feel empty.

This is a very conservative time. At the top of the tree, Donald Trump can hint that he thinks Hillary Clinton should be assassinated. Meanwhile, some young girl gets pushed up against the stockroom wall and groped.

The absence of women in power has to be tackled directly and politically. The harassment of women without it, depends on it. If Labour won't do it, others will. This is only the province of the left if you make it so. The party of the workers is choosing not to.